Seed savers course, Vilnius 01-02.02.2020
Update 16.02.2020: On the 1st and 2nd of February 2020 hobby gardeners learned about seed-saving in Vilnius.
A seed-savers course took place in Antakalnis suburb of Vilnius, in the Antakalnis community hall. Antakalnis urban gardeners, who are managing an urban garden just nearby from the community hall, happilly joined in for the event, provided snacks and refreshments and helped setting up for the event. A two day course was lead by 4 lecturers and an auditory of 50 participants attended the event.
During the day 1, listeners were introduced to what is seed saving, why is it important and why it is essential to preserve cultural plant diversity. Then basic plant knowledge was presented enveloping plant life-cycle, reproduction, pollination specifics and plant classification. Listeners also learned what are F1 hybrids, advantages and disadvantages related to their use and what is the difference compared to open-pollinated varieties. Furthermore, a summary of Lithuanian seed legislation was presented outlining practical aspects for seed savers.
Additionally, a seed exhibition was set up where different kinds of seeds were displayed, so that attendees could learn more about seeds and crop diversity, be inspired to actually grow and save-seeds.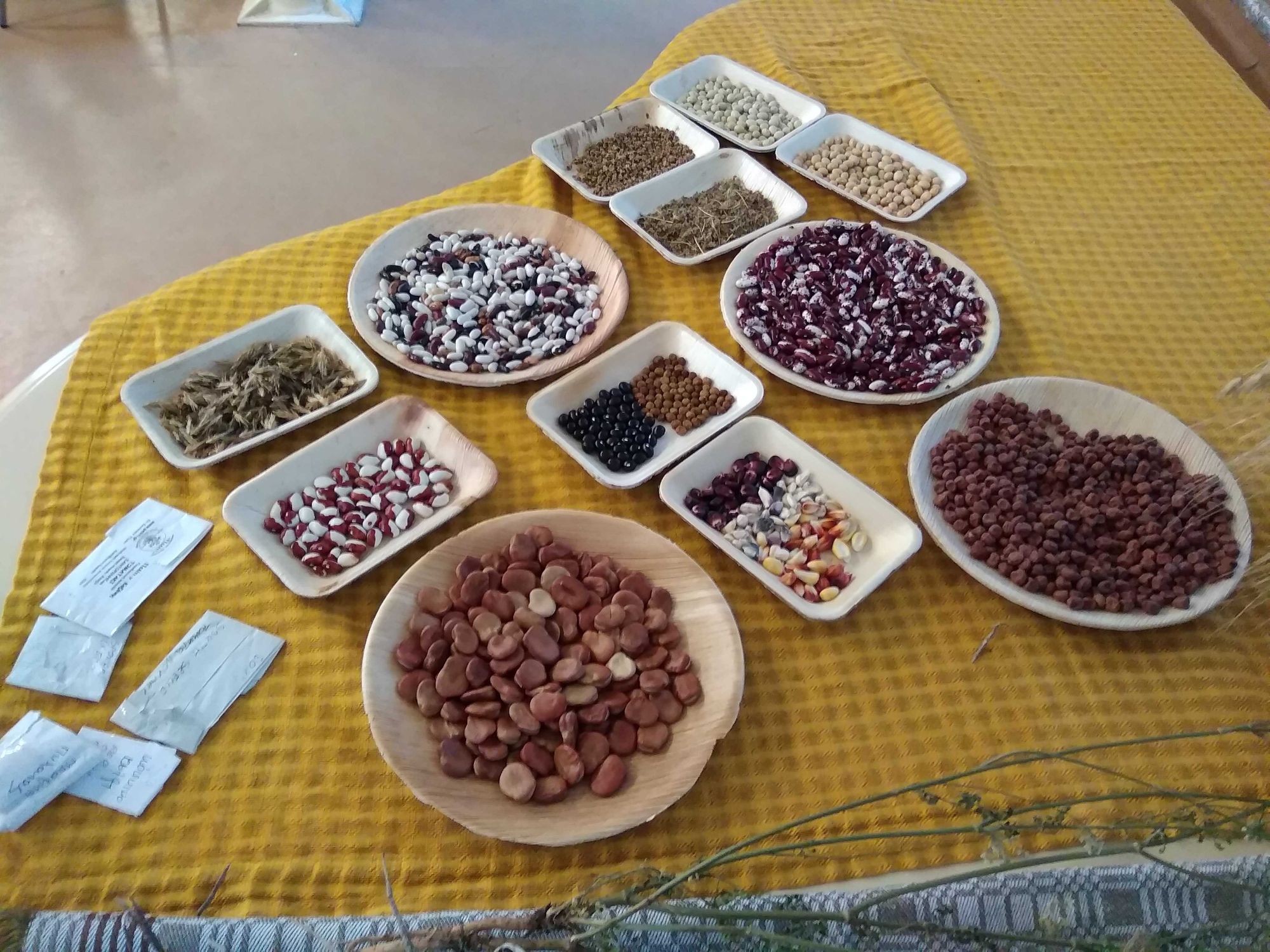 Day 2 was more focused on actual seed-saving. Attendees learned about practical seed-saving and aspects such as: how to select plants for propagation for seed, how to maintain a variety, what are the crosspollination specifics, techniques how to avoid crosspollination. Then it was explained how to properly mature the seeds, dry them, clean them and store them. Plant diseases have also been briefly presented so that seed-savers can better avoid them.
Gamtinės žemdirbystės institutas has received a good feedback from multiple attendees and a journalist was interested in publishing articles about seed saving. A series of 3 articles were planned in spring ir magazine "Rasos".
12.01.2020, Announcement: Seed savers course has been announced for the first weekend of February. It will be a 2-day teaching event based on project partners Danish Seed Savers course outline, that was adapted to Lithuanian situation. All Lithuanian participants that have participated in seed savers course organised by Danish SS in February 2019 are contributing to the event. More information: https://www.facebook.com/events/2613314322070800/